Welcome to Smithton Wellbeing Indoor Recreation & Leisure
​The new Smithton Wellbeing Indoor Recreation and Leisure centre is located in Smithton, North-West Tasmania. Residing on the northern side of the Smithton Sports Centre bounded by Grey Street, Gibson Street and Nelson Street.
This state-of-the-art wellbeing and leisure facility includes a six-lane 25-metre indoor swimming pool, a program pool and aquatic play area for the kids to enjoy. Services include swimming party options, kiosk, group fitness classes and aqua aerobics programs.
The centre also offers progressive GOswim swimming lessons. Delivering students with a new and effective way of learning how to swim. Inspiring students to explore pathways into competitive and recreational swimming. Swimming lessons are conducted by fully accredited Austswim teachers.
We look forward to welcoming you to the centre and providing you with the best wellbeing and leisure experiences possible!
Opening Hours
Monday - Friday
6am - 7pm
Saturday
8am - 4pm
Sunday
10am - 4pm
ANZAC Day
12:30pm - 4pm
Group Fitness
Improve your fitness and become a part of the community by joining our popular group fitness classes. We have an extensive range of classes including AquaFit, Spin, Chi-flow and Teen Active.
Becoming Your Own Champion
Becoming a champion does not mean we need to represent our country or even our state, being your own champion is being proud of your accomplishments and setting yourself goals to work towards. How can you set yourself on your own path to greatness?
Benefits of wearing a swim cap
Swimming caps are great for all swimmers, while they may be uncomfortable and feel strange at first, they have a range of benefits when in the water. We encourage our swimmers to wear them for a number of reasons, read more to find out!
Men's Health Week
This week is used to highlight the issues surrounding the status of means health. This is important to highlight as the health status of males is typically poorer than that of females. There is a sigma surrounding men's health which leads to men being less likely than women to seek out mental health services, despite the rate of mental health disorders being similar.
GOswim Collectable Stickers!
Over the winter months our little swimmers will be able to collect a set of 8 exclusives GOswim Little Champion stickers. Attend your weekly swimming lesson to collect your sticker, collect them all to go in the draw to WIN!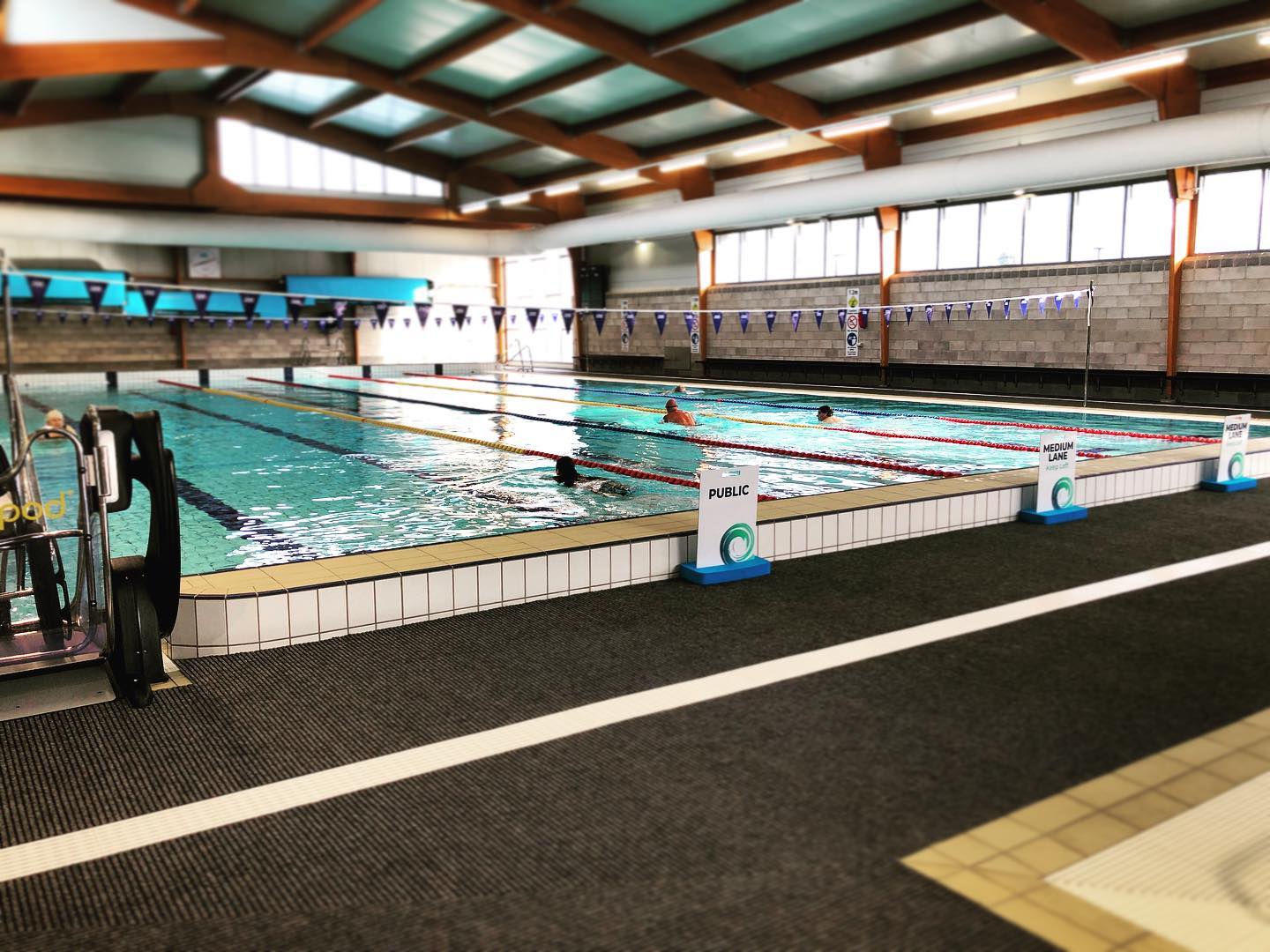 Discover Swirl
See what Swirl has to offer in the way of aquatic facilities, health & fitness, rehab and many other services.